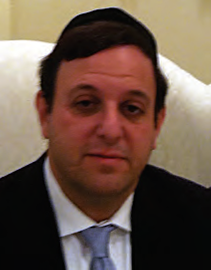 Yitzchok Jay Kamenetsky
Vice President , Funding Resources Mortgage Corp
There are few people who know mortgages like Jay Kamenetsky.
With his twenty-five years in the field, Jay has developed a reputation in the banking industry who will go to every length to secure his clients the mortgage that works for them.
In a market notorious for its unpredictability and its complex nuances, a competent mortgage professional can save you thousands of dollars.
As current Vice President of Funding Resources Mortgage Corp, Jay has guided thousands of clients through the mortgage maze with transparency, patience, and skill. His honesty and integrity, coupled with his vast knowledge and experience, ensure that by choosing Jay for your mortgage needs, you are entrusting your home buying and refinancing in the very best of hands.
Contact :
Yitzchok (Jay) Kamenetsky
777 Passaic Avenue
Clifton NJ 07012
Email address: jk@fundingrmc.com
Phone: 732-370-5000
Cell: 732-803-7077
NMLS #51030